If you've read this intro already, by all means, skip right down to the guest post!
As many of you know,
THE SUMMER OF LETTING GO
, my second novel for young adults officially comes out March 25th from
Algonquin Young Readers
.
THE SUMMER OF LETTING GO tells the story of almost-16-yr-old Francesca "Beans" "Frankie" Schnell who, four years ago witnessed her baby brother, Simon, drown. Guilty and broken, Francesca has hunkered down in the shadows of her life, resolved to play second fiddle to her dead brother's memory and to her best friend Lisette, a blonde bubbly beauty Francesca lives vicariously through. That is, until she meets a young boy named Frankie Sky who bears an uncanny resemblance to her brother. Frankie brings humor and hope to Francesca's life, but are all the similarities between Frankie and Simon merely wishful coincidences, or could he be Simon's reincarnation?


Curious coincidences abound in THE SUMMER OF LETTING GO
—
not only the overlaps between Simon and Frankie Sky
,
but also Bradley's gift to Francesca, Bradley's bird sighting, and the ties to the statue of Saint Florian (sorry, you'll have to read to know what these are ;)). Midway through the story Francesca starts to think these events can't really all just be coincidences, but maybe are "something bigger and magical at work."
Have you ever experienced strange events that seemed like more than coincidence and made you wonder if fate was at work or that soul and or reincarnation exist?
Throughout the month, I've decided to pose that question to friends, some writers, others bearing other artistic talents, for a brief account of their own experience with karma, kismet or a mystical connection. I leave you to answer the question, "Karma or coincidence? Random or something more magical at work?"

I hope you find these stories as intriguing and lovely as I do.
- gae
Today,
extraordinary writer and friend,
James King,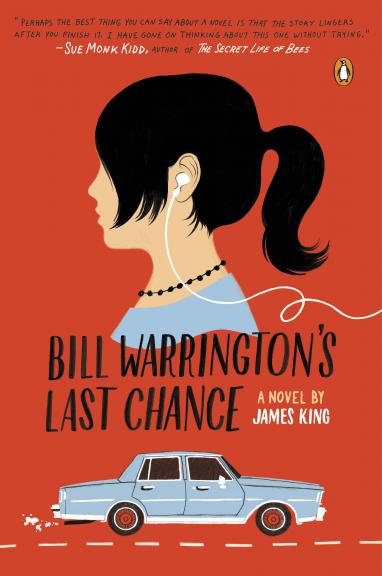 author of the always poignant and sometimes funny
BILL WARRINGTON'S LAST CHANCE
,
a beautifully-written contemporary novel with lots of YA-crossover appeal,
shares this story of his father:
My father suffered from Multiple Sclerosis and spent the last years of his life in a wheelchair.
The morning after the evening he died, as I was waking, I saw him in his wheelchair by my bed, as if he'd been waiting for me to wake. He didn't say a word. He looked at me for a moment, then simply stood and walked away. The episode was so vivid I was convinced for a few moments that it was not a dream.
I
t freaked me out a bit. But I did appreciate his stopping by to say good-bye.

Jim writes, the incident inspired me to write this poem:
Walking in Dreams


The morning after the day he died,
my father wheeled himself into my
last dream of the night. I waited
for "up and at em," his
Saturday
morning reveille to chores no son
of his was going to sleep through.
But as always he chose action
over words, gripping the armrests
with a no-back-talk look, pushing
himself out of the hated chair as if he
could have done so all along. He set
his sights on a landmark to his right,
an unknown place he correctly,
infuriatingly assumed was there,
and walked away.
And so I panicked when this morning
my son slouched into my last dream
of the night, eyes fixed on the ground
as his lankiness lurched into each heavy
step. I tried to run to him and throw
my arm over his shoulder. All would be
well, I would assure him. He would smile
like he used to when rounding third
and heading for home. Wherever he was
going, I would say, we could go together.
But my legs worked as they do in dreams:
He kept walking, my legs kept straining,
and the best I could do for him