Hey, campers. Welcome back to Friday Feedback!
Some of you are old pros by now, right?
Okay, maybe not exactly. But, still, ask anyone. It's fun here and we don't bite. If you haven't been here before, please go HERE and read what this is, why we do it, and mostly the full rules and rationale behind them.
While you're doing that, I've glammed myself up over here because today I have one of my most uber favorite people in the world hosting for me, Geoff Herbach.
He's funny, he's talented, he's debonair.
This is Geoff. You should check out all his books because he is
funny, witty and brilliant. Trust me here.
See? Can't you just tell he's debonair?
Truly, there are few people I'd trust enough to leave Friday Feedback with while I'm off gallivanting (it is my 20th wedding anniversary this weekend so I'm with my husband, but will pop by when I can. And, yes, I know, I know, I look way too young. Fine, I don't actually. Whatevs. Just go with me here.)
Anyway, you're in excellent hands with Geoff. You will love him. And here are just a few quick reasons why:
These are Geoff's first YA books, and they are brilliant and oh-so funny. If you want to hook boy readers, these books are the thing to do it. If they're not there already, they need to be in your classroom. But you don't have to take my word for it. They've won plenty of awards. More importantly, Geoff knows his audience and he's on a mission. If you want to understand why (and him) better, read this really incredible post from Geoff at the Nerdy Book Club HERE. I can tell you that when I Skype into classrooms and mention Geoff's books (which I almost always do), the boys who have read them become animated and passionate as they talk about how laugh-out-loud-funny and buzzed up with energy they are.
Anyway, as you can imagine, Geoff will be devoting lots of time here today* so please do check out his books, share them with your students, and ask your local booksellers to keep them well-stocked on their shelves.
So, I thought it might be great to have Geoff -- who, btw, teaches creative writing at Minnesota State, Mankato, and, who also, btw,
has a new three-book deal with Source Books --
talk a little about the dreaded "How to Get Started" and whether one should "pants"** it or plot it.
So, without further ado, I give you my pal, Geoff Herbach.
Me with Geoff, this one time in NYC I can't talk about.
Oh hush. Fine. I can.
Geoff: Okay, I don't know anyone who has unlimited time to write. We have a few hours here and there that, over the course of many months, may add up to just enough time to complete a project.
That's why this drives me crazy.
I find it hard to start a story. Really hard. I can have an idea and a character and a place and a time and still, I have a hard time getting my story rolling. I'm writing my sixth novel right now and in all cases but one, starting the thing has made me want to jump off the roof of my house (not much of a jump, but still).
Here's the thing I keep telling myself: You don't need to know everything right now. You can't know everything right now. Part of the joy of writing is the awesome sense of discovery that comes from sitting down, doing the work, putting the characters into motion, seeing what they do.
Here's the other thing I keep telling myself: You better figure out what's going on right now or you'll be writing off in tangents and you'll go nowhere and pretty soon you'll hit your deadline and you'll have two hundred thousand words that add up to a giant pile of melting butter.
mmmm... butter. But I digress...
The first thing I tell myself gives me freedom and joy and not nearly enough pressure to accomplish crap.
The second thing I tell myself causes me to outline like a wild man until I have a whole story in notes and that removes all joy and all discovery and soon I have no interest in writing that story.
If you go to a lot of writing craft talks, you hear this kind of thing all the time. One guy will say, as if it's God's truth, "Outlining is essential." A woman will then come to the mic and say with equal gravitas, "Outlining is the death of creativity. You're a hack if you do it."
Over the course of the last few books, I've actually started to do both and neither. Because I not only enjoy, but need to learn my character and story by writing a lot, I allow myself to write into a project maybe fifty pages or a hundred pages a few times. Yes, I'll figure something out about the story or the character or the voice and I'll start over. Once I feel like I have my legs under me and I've got a really good start, then I'll outline like a wild man, with the understanding that I may need to break that outline if something amazing reveals itself (I sure hope it does). In this way, I can find both the joy of writing and (so it seems) the end of the project.
I've started recommending that my students go after their short stories and novels in the same way. Write in, get your footing, then start planning for how this thing might find completion. You might try it yourself.
(Gae: As a bonus, once we get rolling here, I will share with you in the comments a neat little sort of outlining trick/idea/concept/something-or-other I came up with for myself being the total and utterly hopeless "pantser" that I am, that others have liked and used when I've shared before.)
In any case, below is the current first bit of my new book. I've written in to the story, found my footing, and am now pushing toward completion (which might reveal something amazing that will necessitate re-writing the beginning).
I look forward to hearing from you and seeing your work.
(Gae: Before Geoff shares his excerpt, I remind you briefly of the rules:
1. Since this is an opening, tell Geoff if it hooks you or not.
2. What works for you and why?
3. What doesn't if something doesn't and why?
4. Feel free to share your own brief excerpt in the comments for the same feedback.
Please ONLY share between 3 - 5 paragraphs, 3 if they are long, 5 if short. We do not promise to read more if you go over.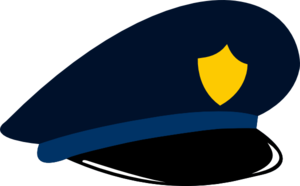 Geoff: GABE, THE MAIN CHARACTER IN FAT BOY VERSES THE CHEERLEADERS, IS BEING INTERVIEWED AT THE MINNEKOTA POLICE STATION.
Hi, there. Good to meet you, too, Mr. Rodriguez.
I'm fine. Feeling great, really. I slept like a baby. Nice cot in that jail cell!
Four hours sleep, at least.
I wish they had a dimmer switch on these lights, though. They're giving me a headache. On TV, interrogation rooms at the cop shop are always really dark. What's up with the Minnekota PD, huh? It's like noon sun in this place.
The light isn't that big a deal.
No, I'm not hung over. I've never had a drop of alcohol in my life, sir. This isn't some kind of alcohol fueled riot aftermath. I robbed that pop machine with a sober mind and a clean heart.
You're my lawyer. I'm going to tell you the truth. I robbed that machine! Dad and Grandpa told me to tell the whole truth and nothing but the truth, so help me God.
Me. Rode my bike to the school, which I don't enjoy. (Bikes hurt my ass.)
Nobody else involved. Just me. Just me on my bike and my robbing skills, which I learned from the internet.
Yes. I stole the money. I can show you how, too. If you look in the pocket of my hoodie, you'll find the diagram and the list of instructions. Can't believe the cop didn't take it. He took the money from me.
I'm not going to help the Po Po, man. I will have my day in court! I didn't tell them anything. They tried to beat it out of me! Jackass officer ripped my band hoodie and I skinned my damn knee! Check this out.
Pretty bad scrape, right? Police brutality.
Please. Just me. Just me. I'm the one, okay?
I'm the head of Geekers United, but nobody else came with me to the school.
A flock of sheep? Like, literal sheep? Baa baa? In the school this morning?
Holy balls. Uh huh. Yeah. I must've let those sheep in by accident.
Sure. Let's start from the beginning.

***
Okay, campers, you're up. Be kind to one another, be constructive, be gentle, be real. Happy Friday Feedback!
- gae
*I will be popping in as best I can now and again through the day and weekend, but definitely not as much as last Friday. Geoff will take care of you, no worries. And please don't post excerpts after Sunday morning.
** In case any of you don't know "pantsers" or "pantsing" refers to the concept of writing without an outline = flying by the seat of your pants.