With John Scovill, forever my NCTE 2013 Valentine.
Happy Valentines Day.
Are you here,
on Friday Feedback,
posting an excerpt?
Right there
*points down*
in the comments?
On Valentines Day?!??
Because, if you are here
today,
then I heart you.
That's right. I heart you. For being here.
For writing words in the first place.
For putting them on paper,
or on screen,
pounding them out rough, and then trying to polish them smooth
like ocean stones.
Trying to make them sparkle and shine like pretty Valentine confections.
Okay, fine. Maybe that's a theme-y stretch, but still.
I do. I heart you for writing them, and moreso, for being brave and coming here to share them.
On the scary world wide webs. Where at least a handful of people will see them.
That takes guts.
And heart.
And hardy guts.
So I heart you.
Here. Have a Valentine:
Free clip art Valentine. <3 td="">3>
That means you, John Scovill's students, if you're here!
That means you, Teachers Write! campers, if you're here.
Whoever you are, if you're here, I heart you.
So, without further ado, here we go. Friday Feedback. You know
the RULES
(or if you don't, PLEASE click on that link!). AND NO MORE THAN 3 - 5 PARAGRAPHS. 3 if they're long, five if they're short. Or, if they're all dialogue-y like mine, no longer than that. ;)
See you in the comments, and since it is Valentine's Day, I'm posting a section from my Work In Progress, THE MEMORY OF THINGS, that has a little something to do with kissing. Or, at least, it almost does. . . sorry to say, the scene gets good right after this because, yes, I am a tease. ;)
(Fyi, since this is mid-story out of context, here's all you have to know going in. Kyle is 16 1/2. His dad permits him to drink beer in the house, but he doesn't usually care to. . . until, possibly, now. . . )
Oh, and also, I may not be back here until mid-late afternoon. But I will be back. See you then!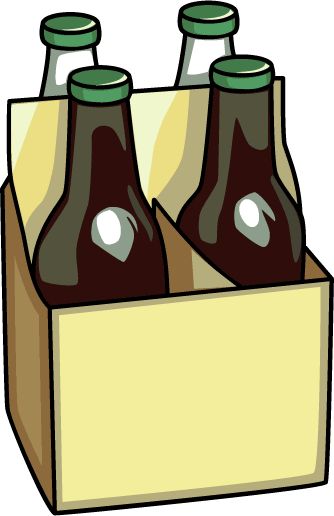 "Cheers," she says, taking a sip, passing the bottle to me. I hold it to my mouth, tip it back. The liquid, citrusy and fresh, rushes easily down my throat. I shouldn't have more. I'm starting to feel off-balance.
"What?" I say, because she's watching me.
"What what?" she says back. "I'm enjoying you trying to stay in control."
"What do you want me to do instead?"
"Nothing. Okay, lie. I want you to tell me what you're thinking."
If only she knew. Maybe she does know.
I stare in her amber-flecked eyes. "I'm not thinking anything. Okay, I'm thinking we should clean up around here or my dad is going to kill me. If not for drinking, then at least for drinking half his designer beer."
"We've only had five, total. Two and a half each, and he'll be thrilled, you know it."
"Maybe you're right, but still." My words are definitely sliding a little. And, maybe it's because we drank them so fast, but I can't take my eyes off her lips.
She's watching me. Waiting.
"Okay, fine. I'm thinking this one tastes really citrusy. No, that's not right, I'm thinking that I'm starting to get sort of shitfaced."
It's so dumb, we both start laughing.
"Is that what I said? I just said that, didn't I? That I was citrusfaced?"
"You did," she says. "Or maybe you didn't. Who knows? Okay, come on." She stands, picks up two bottles and walks toward the fridge. "I think we've had enough. Experiment over. Let's clean up, restock the unopened ones, hide the evidence."
I stand too quickly. She seems way more steady than I feel. And she's smaller than I am. Lame. I didn't even drink three beers. "He's a cop," I say, my speech definitely slurring. "So, yeah, good luck with that."
I head to the fridge with her, but when she bends down in front of me to reload some, I lose my balance and have to grab hold of her. She stands up fully and faces me. "Man, you are pretty drunk," she says.
"Yeah, I am. What of it?" I lean in, my lips right close to hers.